IBS Science Culture Center is a place where citizens and scientists can enjoy science and communicate culture.
Provide various scientific and cultural contents.
Introduction to Science & Culture Center
IBS Science & Culture Center is located in the famous place of Science and Culture, overlooking 'Gapcheon', the milk line of Daejeon, and overlooking 'Hanbit Pagoda' and 'Expo Bridge', the symbols of Daejeon Expo.

The three-story Science & Culture Center consists of a complex cultural space for seeing, learning, and doing science.
Operating time
Science Culture center Operating time
Space
Day
Operating time
Remark
Science Library
Mon ~ Fri
10:00 ~ 19:00
Science Rounge
10:00 ~ 19:30
PR Hall
10:00 ~ 17:00
Exhibition Hall
Mon ~ Sat
10:00 ~ 17:00
Introduction to Facilites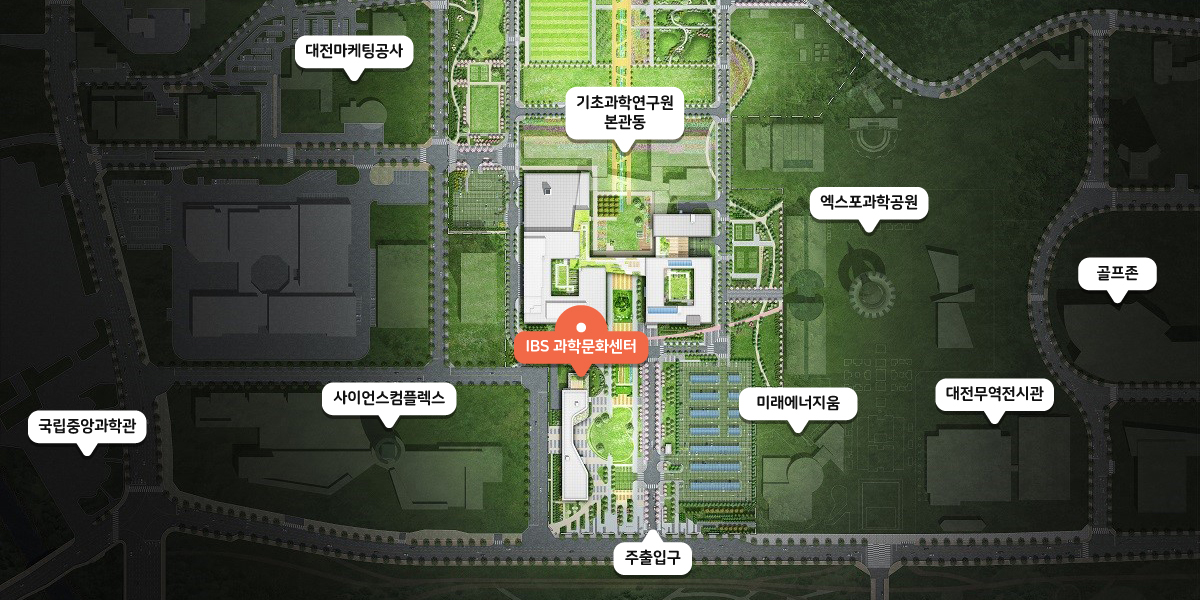 Content Manager

Public Relations Team : Suh, William Insang 042-878-8137

Last Update

2022-01-27 16:19