Director

Director CHEON Jinwoo
Professor Cheon is the director of the recently established Center for Nanomedicine. He received both his B.S. and M.S. from Yonsei University in Seoul. He earned his Ph.D. from the University of Illinois at Urbana-Champaign.
Professor Cheon won numerous prizes including Korea's Presidential Young Scientist Award in 2002 and the HoAm Prize in 2015. He became the Horace G. Underwood Professor at Yonsei University in 2008 which he holds along with his position at IBS.
Introduction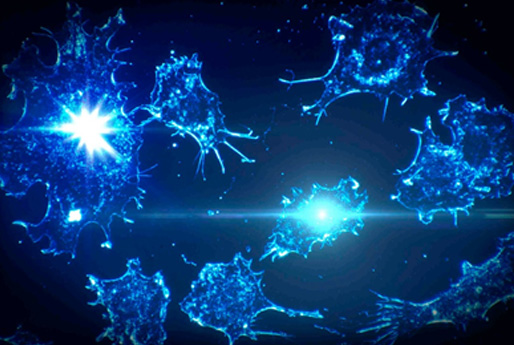 Our goal is to revolutionize the science of future medicine: developing nanomaterials and devices capable of monitoring and understanding biological phenomena with maximum precision and accuracy. In long term, we expect to have innovative concepts and tools for ultra-sensitive, high-accuracy, and high-efficiency diagnosis and treatment of disease for betterment of humankind in the future. In order to become a research institute with a vision of one hundred years, we operate the institute under the slogan of "Center Without Barriers" and focus on fostering next-generation scientists and enhance national competitiveness.
Main research activities
Our Center aims for developing precision nanomedicine with novel evolutionary nanomaterials designed to exhibit desired characteristics at specifically given time and location for biological and medical applications with precision. In this year of the research, we will perform development of various evolutionary nanomaterials, and related nanodevices and nanotools for precision nanoimaging and sensing of biological systems and for controlling the functions in cellular level. The main subjects are as follows:

1. Development of evolutionary nanomaterials
Novel nanomaterials which undergoes 'programmed evolution process' under specific biological stimuli which transforms nanomaterials into new states with different physical properties.

2. Understanding and observation of phenomena occurring at nano-bio interface Observation of complex biological events at molecular scale with the evolutionary nanomaterials and nanobio devices. Understanding nano-bio interfacial behaviors and controlling/directing the cell signals and metabolisms at in vitro and in vivo level.

3. Precision nanomedicine Nanobio devices based on evolutionary nanomaterials for controlling and elucidating biological processes in cellular level to enhance current diagnosis and therapeutics with precision.