Director

Director HYEON Taeghwan
Professor Hyeon is the director of the Center for Nanoparticle Research, established in August 2012. Director Hyeon earned his M.S. in Chemistry in 1989 from Seoul National University. He received his Ph.D. in Inorganic Chemistry from the University Illinois at Urbana-Champaign in 1996. He has been a Professor at Seoul National University since 1997 promoted to a Distinguished Professor in 2010. Before his directorship at IBS, he was the Director of the National Creative Research Initiative Center for Oxide Nanocrystalline Materials from 2002 to 2010.
Introduction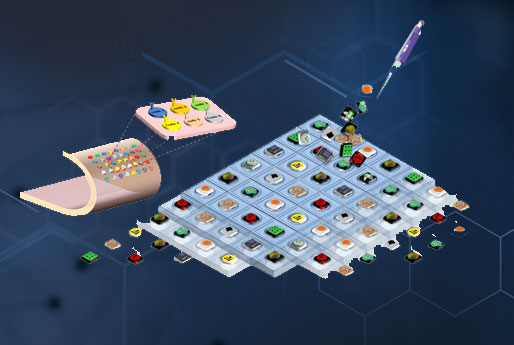 Developing nanomaterials which offer novel mechanisms to detect and treat diseases
- Investigating physical and chemical properties of nanomaterials
- Understanding fundamental mechanism of nanocrystals formation
- Manufacturing multifuncational nanostructures through the alignment and modification of synthesized nanoparticles
- Promoting the nanomaterials-based innovation in medicine, biotechnology, and green energy technology
Main research activities
Our research center focuses its research on the synthesis of nanoparticles and respective applications. In particular, we have intensively studied the unlimited application potential for nanoparticles in the medical and energy sectors.
Because nanoparticles are one billionth of a meter in length and they show unique properties different to from their bulk material counterparts. Nanotechnology has attracted a great deal of worldwide attention as a core technology of the future. Nanoparticles represent unique electrical, optical, magnetic, and chemical properties different from those of bulk states, atoms, or molecules. These properties are determined by factors, including particle size, shape, and structure. In addition, the use of these unique properties presents opportunities to apply nanoparticles in numerous fields, including medicine, life sciences, the energy sector, and information technology. What is required above all is to secure a technology that expands development of the synthesis process of uniform nanocrystals, and respective mass production processes.
Our research center's study strives to illuminate the fundamental principles of the formation of nanoparticles and their nature by synthesizing nanoparticles using chemical methods and by elucidating the chemical and physical properties of nanoparticles. Furthermore, we aim to explore the formation mechanism of nanoparticles. In addition, we have tried to study alignment and modification of synthesized nanoparticles and manufactured nanostructures with multiple functions, and apply what we have learned to medical fields (e.g., medical diagnosis and treatment) and energy fields (e.g., electrochemical materials and catalysts).
The IBS Center for Nanoparticle Research operates for the following purposes:
Its first purpose is to grow and become a world-leading laboratory that manufactures nanoparticles and applies them to medical and energy-related research. Secondly, the center heads nanotechnology efforts in the Republic of Korea, and contributes to training world-class researchers in the nanoparticle field (South Korea is emerging as a nanotechnology world leader.) Third, the center performs a crucial role in nanoparticle research for the rest of Asia as well.