Overview
IBS–University Partnerships are Master's and Ph.D. programs run in collaboration with IBS and a partnering university with the purpose of nurturing a pipeline to a well-prepared and highly qualified workforce of tomorrow to meet the nation's science and technology policies and for the purpose of contributing to the furtherance of the nation through research and development.
The partnering university provides core and major courses and IBS offers laboratory/practical classes and research experience.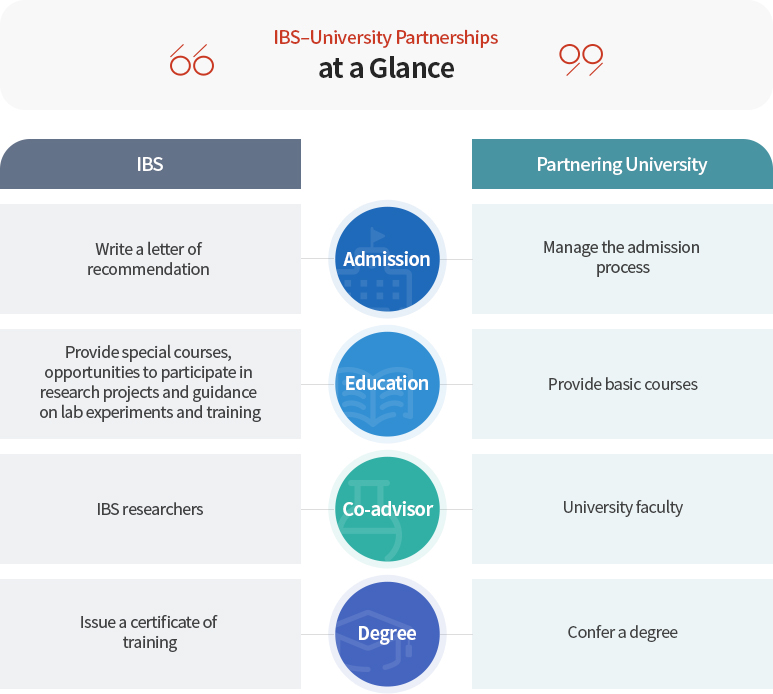 Financial Aid
Stipends will be paid as below:
- Master's students: Up to KRW 2,300,000 per month
- Ph.D. students: Up to KRW 3,000,000 per month
Dormitory is available for students living outside Daejeon on a first come, first served basis.