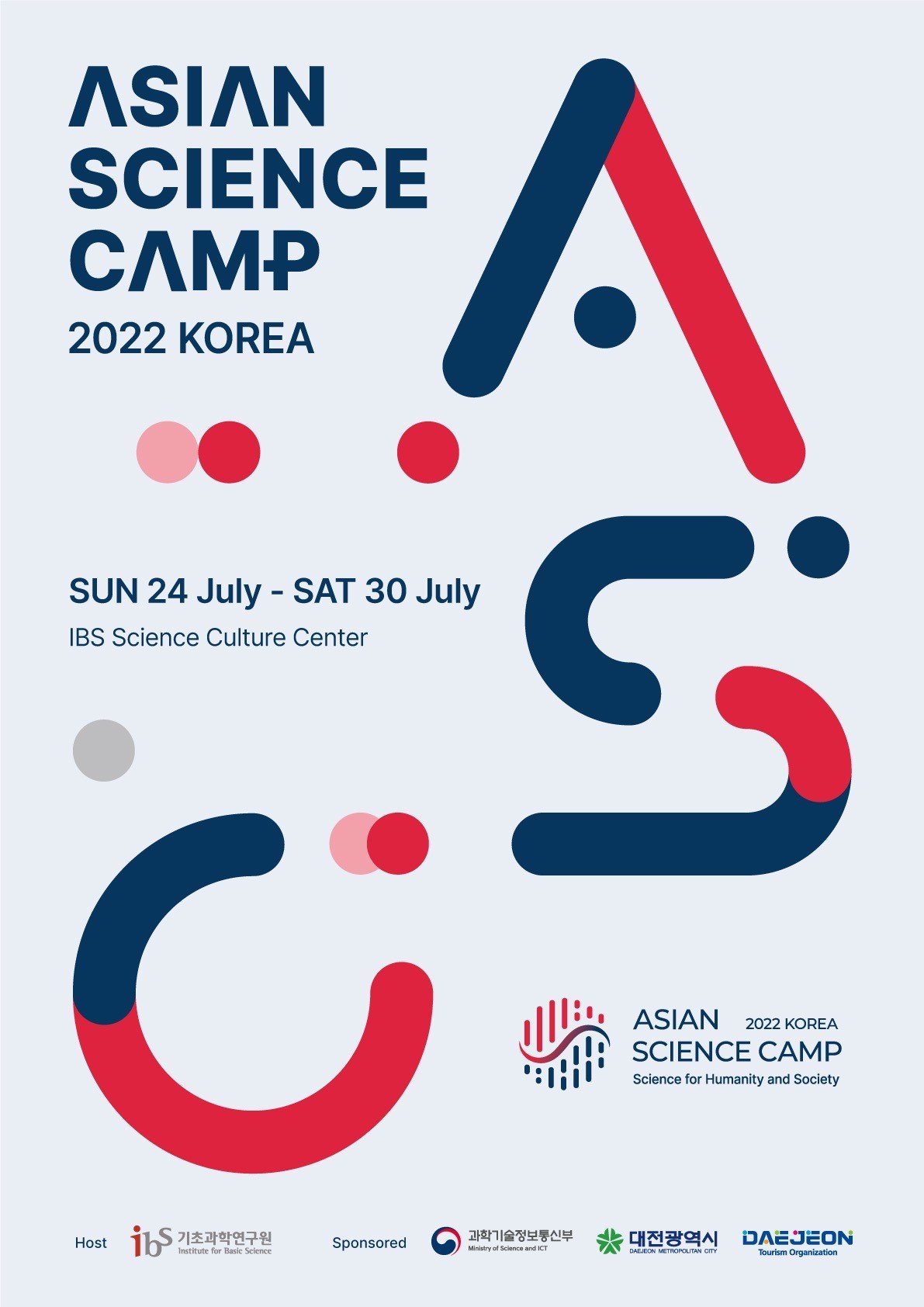 Asian Science Camp 2022 (ASC 2022) will be held in Daejeon, South Korea at the IBS Science and Culture Center from July 24th to 30th. Asia Science Camp is an international science camp that brings together world-class scientists and aspiring STEM field students across Asia all in one place. Nobel Laureates Stefan HELL (2014 in Chemistry), Randy SCHEKMAN (2013 in Physiology and Medicine), and Tim HUNT (2001 in Physiology and Medicine), in addition to more than 20 world-renowned scientists such as IBS Directors HYUN Taeghwan and KIM V. Narry will be present. They will be a great inspiration for the future generation of aspiring scientists who will be attending the ASC 2022.
The ASC was conceptualized in 2022 after the Lindau Science Meeting by two Nobel Laureates, Yuan-Tseh LEE (1986 in Chemistry) from Taiwan and Masatoshi KOSHIBA (2002 in Physics) from Japan. Since then, ASC has been held as an annual event that aims to enlighten science-talented youths through discussions and dialogues with top scholars and technologists in the world and to promote international friendship and cooperation among the best young students of the next generation in Asia.
Due to the COVID-19 crisis in 2019, the past two camps have been canceled in 2020 and 2021. The ASC was reopened in 2022, and it is the 14th camp to be held. This year's event will be held both onsite and online, due to the risk of a resurgence of COVID-19.
The ASC 2022 is the second camp that was hosted in South Korea, the other one being ASC 2011 which was held at the Korea Advanced Institute of Science and Technology (KAIST). This year 250 students from 25 different Asian countries, ages 16-21, were selected to attend the camp after a stringent evaluation process.
The students will attend lectures that will be held by renowned basic scientists from around the world. In addition to lectures, the students will participate in various events such as panel discussions, lab tours, and poster competitions. More information can be found on the official ASC website.
https://ibs-conference.org/2022/ASC/