Introduction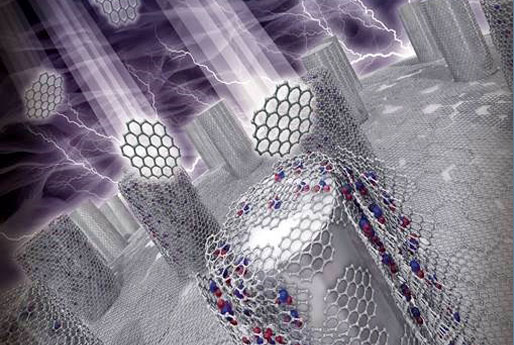 Finding fundamental solutions to global environmental and energy challenges that we and future generations face
- Investigating the fundamental principles behind the formation of nanostructures through basic research based on theory and experiment
- Synthesizing highly efficient nanocatalysts to create nanomaterials and applying these to a variety of chemical processes and renewable energy sources
- Understanding chemical reactions driven by nanocatalysts and developing principles to control them
Main research activities
The Center for Nanomaterials and Chemical Reactions has studied nanoscience and chemical reactions using basic science to find comprehensive solutions for dealing with the environmental and energy-related problems that face future generations.
Humanity requires chemical processes to produce high yields of desired chemical materials while reducing energy consumption, raw materials, and pollutants. If all this can be achieved, we will reach an optimal solution to current environmental problems, which would eventually enable us to secure new renewable energy sources and replace fossil fuels. Our center is searching for the solution by conducting studies on chemical reactions. Catalysts that promote a chemical reaction play a key role. Of these, heterogeneous catalysts have been proposed as a solution for developing green chemistry and renewable energy sources, because this type of catalyst is both easily separable and reusable. Worth noting are nanostructured materials (e.g., nanoparticles and nanoporous material), and typical heterogeneous catalysts with large surface areas. This field is expanding fast, thanks to growth in nanoscience and technology as a whole.
Our research center will study the fundamental formation principles underlying nanostructures through basic chemical research. We will build on this foundation to search for highly-efficient nanoreaction catalysts, and pursue solutions to energy-related and environmental problems by understanding and controlling green chemical reactions. We continually strive to deliver the world's best academic achievements, and to offer profound and meaningful contributions to science and technology for the benefit of humankind.